Get A Quick Quote!
Fill out the form and we'll send you a quote today!
Space Calculator
If you are unsure on what size Self Storage Unit you require, or have never stored before and need some assistance please feel free to call your nearest Storage Manager.
Note: Unit sizes vary between both facilities.
1.5 x 2.5
Small Laundry Size
Boxes & Household overflow of goods.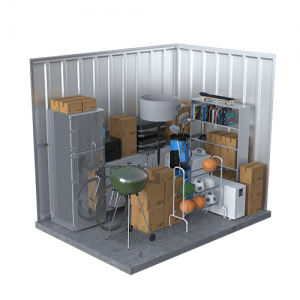 2.0 x 3.0
Large Laundry Size
University dorm unit + Sports Equipment.
3.0 x 3.0
Small Single Bedroom
1 Bedroom Unit worth of furniture.
3.0 x 4.0
Master Bedroom Size
2 Bedroom Unit with outdoor furniture.
3.0 x 5.0
Lounge Room Size
3 Bedroom Unit / Home Limited outdoor furniture.
3.0 x 6.0
Single Car Garage
3 & 4 Bedroom Home with small amount of outdoor furniture.
4.0 x 6.0
Small Commercial size
4 Bedroom Home or Commercial Goods Storage (Murwillumbah Only)
Hardstand
Cars, Boats and Vans
Outdoor Undercover Storage Area (Murwillumbah Only)
Don't wait until it's too late.
Book your storage unit today! Unsure what size unit you need fill out our contact form and our friendly staff will be in touch shortly.